Devil's Food Cupcakes with Cream Filling and Whipped Chocolate Ganache Frosting
Make your favorite chocolate cupcakes or prepare purchased cake mix. Let cupcakes cool.
Creme Filling Recipe
1 - 7 oz container marshmallow cream (must be leading National Brand - store brands have been found to break down)
1/2 cup softened butter
1/3 cup powder sugar
1 tablespoon water
1/4 teaspoon salt
With electric mixer beat ingredients together until fluffy. Add in a few drops of red food coloring if you like pink filling like we do!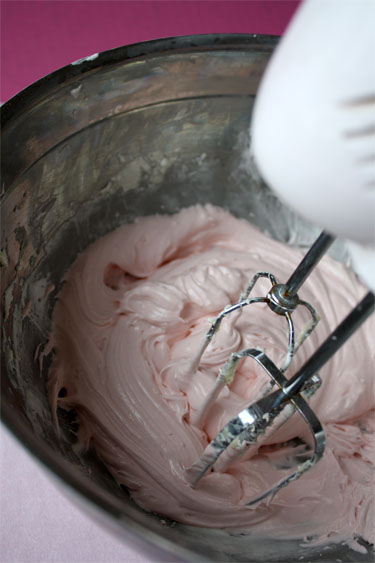 Attach a large tip to pastry bag and fill with cream. Insert tip into cupcake and fill until cupcake slightly expands.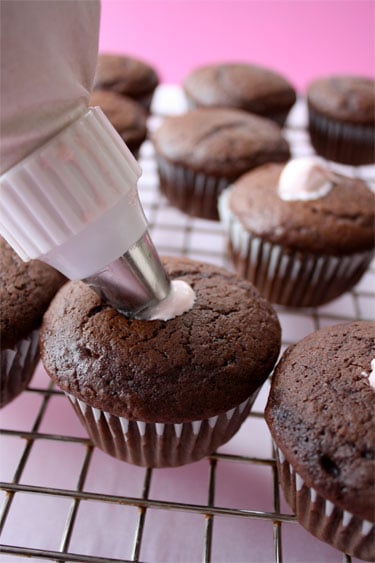 Ganache Frosting Recipe
12 oz semisweet chocolate chips
1 cup heavy cream (must be heavy cream -- half and half will not work)
Place chocolate chips into a bowl and pour cream over the top. Heat in microwave until chips are soft.  Allow mixture to sit a minute to continue melting the chips. Stir well. Let mixture come to room temperature.  With electric mixer beat until fluffy.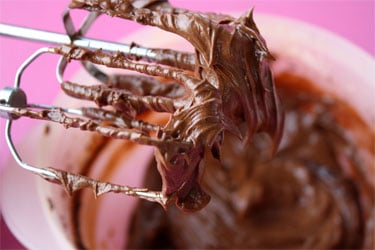 Fill pastry bag with large star tip and pipe onto cupcakes. Enough frosting and filling for 12-15 cupcakes depending on your frosting and filling style.  Enjoy!