Outline snowflake with stiff royal icing using a number 2 or 3 tip.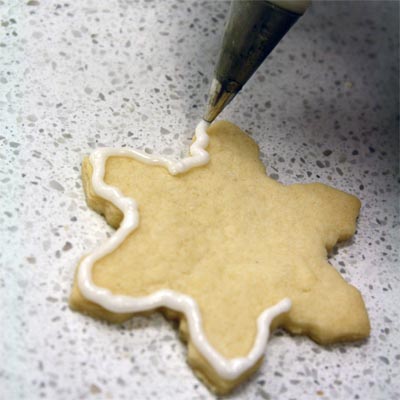 Thin royal icing and flood with a squeeze bottle.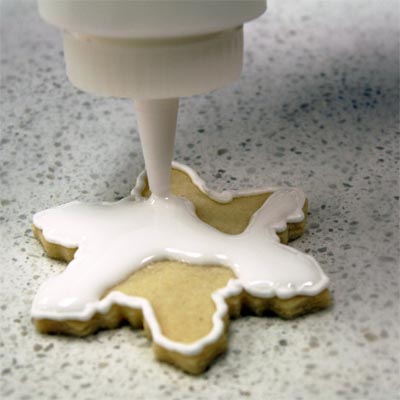 Allow to dry,  add lines with with number 2 tip in contrasting color.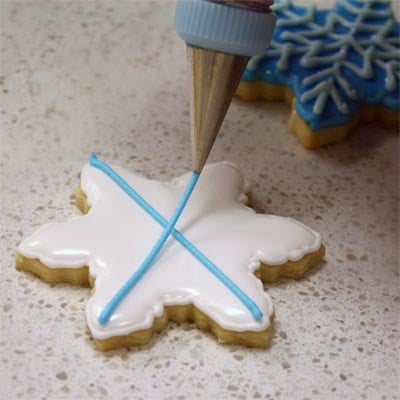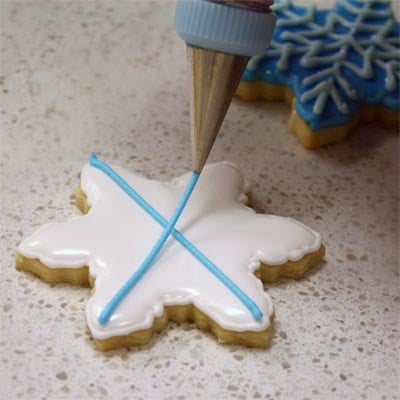 Place an upside down "V" between each line.
 Add more details.  Continue until snowflake looks the way you want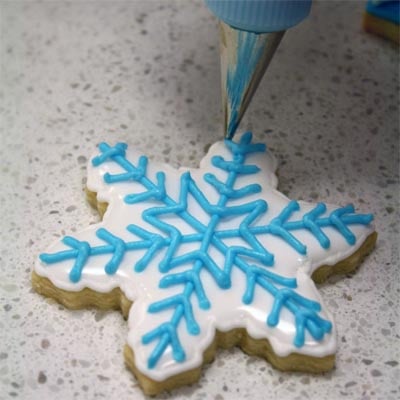 Sprinkle lightly with disco dust for a beautiful sparkly snowflake. We used rainbow disco dust.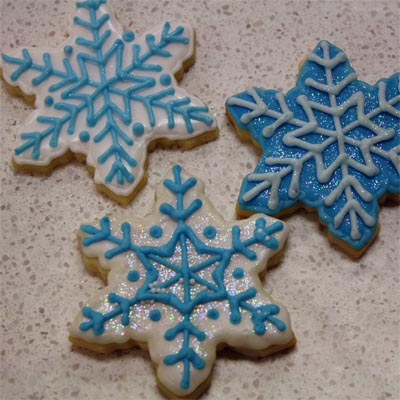 Cookies decorated by Sondra Marquez.